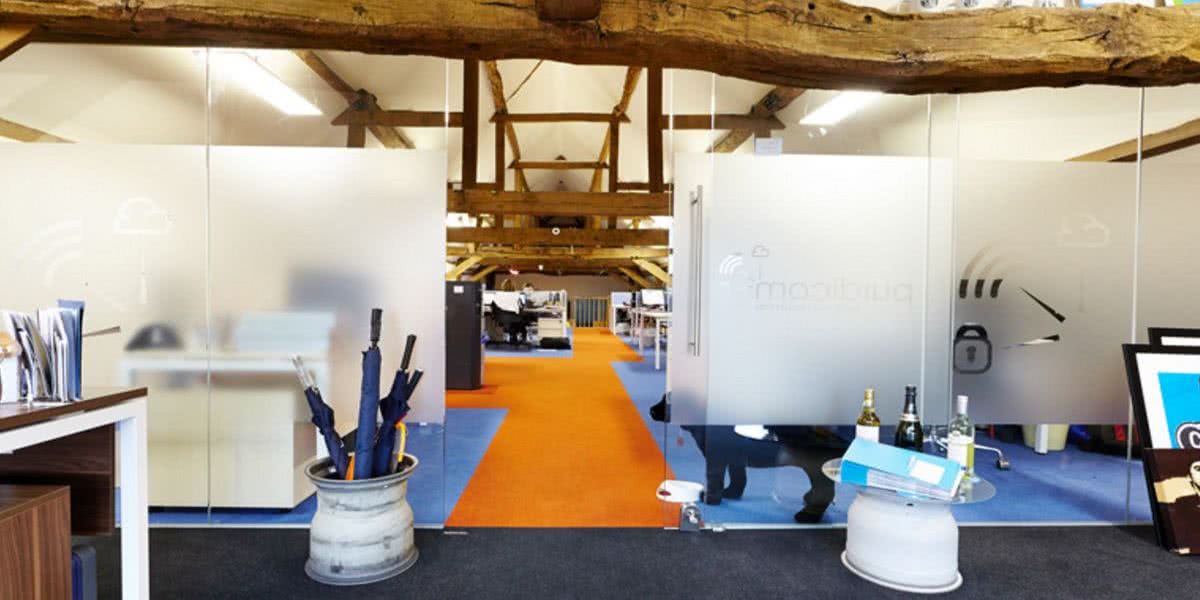 The Brief
Situated in a beautiful oak-beamed barn in the Oxfordshire countryside, Wireless Cloud & Security Distributor Purdicom approached Meridian Office Furniture (following a smaller successful project) to transform an area previously used for storage into a fully fledged office.
As well as serving for the managerial and general staff that would occupy it, Purdicom wanted to bring their strong brand identity into the space, while not sacrificing the features of the space.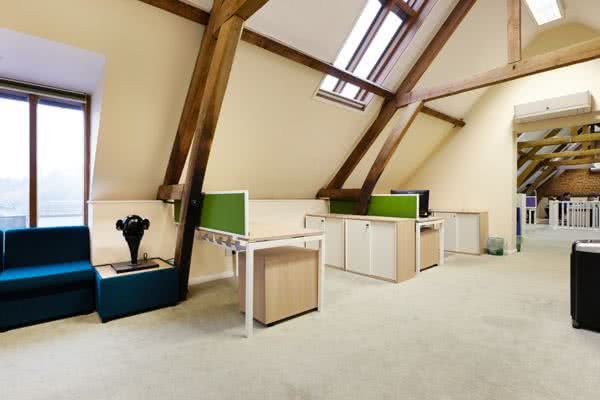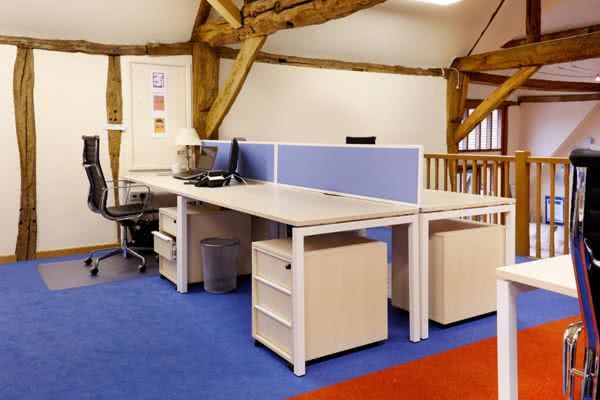 The Solution
Following a fully measured survey of the space, 2D CAD drawings & designs were drawn up to show the capacity available within the space, and how the members of staff could be arranged to best suit the business.
Included within the layout we created a glass partition which affixed to, and designed to fit in with the original beams to form a separate directors office with the company logo incorporated into the manifestation.
Furniture was then supplied and installed to suit the layout and plan provided including some bespoke meeting elements, and executive furniture for the directors office.
Rectangular Desking
Desk Mounted Screens
Under Desk Pedestals
Sliding Door Cupboards
Executive Furniture
Glass Partitioning
Bespoke Joinery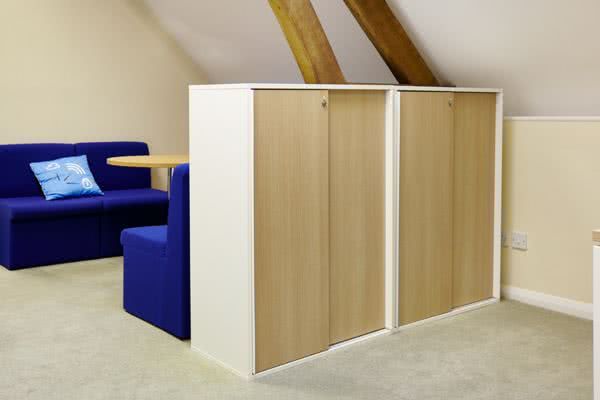 "The professionalism and proactivity of the project team was second to none and we were delighted with the transformation of this very unique environment into a fully functional workspace. We continue to enjoy an ongoing relationship and to commission Meridian Office Furniture for a range of design and re-fit projects across the business"