Whether engaging in the formalities of a conference, or an informal discussion, meeting rooms are central to office spaces. The area is key for undergoing business conversations, such as operations strategy and employee performance. With that in mind, it's important to create the ideal workspace.
 A dynamic setting, helping concentration and imagination can inspire colleagues, spurring happiness and engagement. Therefore, rid the characterless furniture and transform a meeting room into an inspiring space with these easy tips.
Equip with modern furniture
Out with the old and in with the new. Furbish your meeting room with modern, comfortable and practical furniture to create unique and inspiring workspaces. In the digital era, projectors, interactive screens and tables are important features for the proper functioning of a modern meeting room. But you mustn't forget variation! So why not kit the space out with high tech, as well as vintage or mismatched furniture.
 Alternatively, you can create the relaxed and homely look with sofas or swings, veering from the traditional meeting room layout. For inspiration, take a look at our versatile and functional meeting chairs, they're perfect for modernising an outdated meeting room.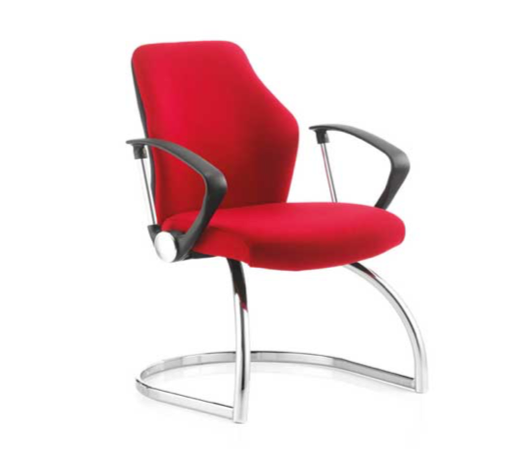 Create a vibrant environment 
Scientific studies confirm colours, especially bright ones like green, stimulate creativity and productivity. When planning an office refurbishment, keep this in mind. Colourful plants with artistic pots are popular; these will provide a homelier feel, promoting a relaxed environment for discussing thoughts and ideas. Posters are also an option, along with signs, graffiti or even the company logo. Remember; don't scrimp on the decorative accessories! The more colour the better, this includes lights, cushions, blinds/curtains etc.
Be it formal or informal meetings and conferences, a creative and colourful area can improve employee happiness, engagement and productivity.
Maybe it's time for you to transform your office space and experience the benefits for yourself!
Contact us for more information on how we can help you enhance your office space and meeting room areas.